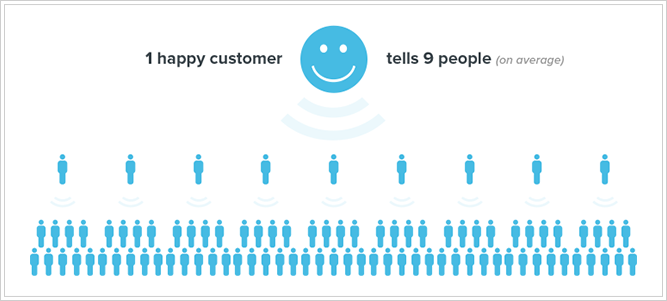 International Customer Week has just been celebrated in organizations across the world (and in DBS India as well), putting a hot focus on the key to success – the customer. Much has been said and written about customer satisfaction. In today's highly competitive world, customer satisfaction should be taken for granted. What is really needed is customer delight. Follow this Rule of Five to make that all-important transformation to happier customers who keep returning to you..
1.Humanize your customer service
In the digital age there are fewer face-to-face interactions with customers. What's more, dissatisfied customers find a sympathetic forum for voicing complaints on social media .So, it is important to humanize your customer service. Don't just be friendly, be a friend. Show genuine concern about a customer's problem. Don't just give a canned and scripted response. Customers can see through it. Respond as if you were talking to a friend. And be honest. If the resolution of the problem is taking time, keep your customer in the loop.
2. Pause before you act
Angry responses to customer complaints are almost always regretted. It's important not to panic, be defensive or allow emotions to take over. The time you take to think things over lets you disengage and return to your customer with a positive response. Humility can help de-fuse the situation. A touch of humour (about yourself) may not be out of place.
3. Put your customer first – and foremost
The customer is king – or queen. Put him or her first. Gather personal information like birthdays, preferences, habits, spending profiles and keep updating the data. Use it to personalize your service and communication to your customers. In this age when everyone's digital, it's nice to know that you are a name, not just an email id.
4.Pay attention to details
It is said that God is in the details. The little extra is the thing that makes you stand out. We all remember the little things that people have done for us above and beyond the call of duty. Remember no detail is too small for your personal attention.
5. Build a solid relationship
It is important to build a relationship with all your customers, whatever the size of their business.. Keep them onboard and they will help you ride the waves even when the going gets tough. It has been proven that keeping current customers happy is 8-10 times cheaper than gaining new customers. Building that relationship makes great business sense.