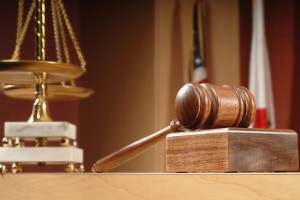 Starting your own business may be triggered by a new year resolution – or there may be other considerations that may prompt you to start anew. It's an exciting milestone – which might however become a 'millstone' if you don't take some simple precautions to protect yourself legally.
Here are some basic guidelines:
Pick the right business name
Make sure you do an internet search for your business's name and clear the trademark. Consider paying a service for a comprehensive name search to make sure you are not going to impinge on another company's trademark. The last thing you want to do is to have to change your business name after you've started doing business under that name. But whether there would be legal consequences or not, using the same name as someone else's can be confusing and could affect your marketing efforts.
Pick the appropriate business structure
Consult a tax professional before you determine your business's legal structure. While you can start your business as a proprietorship, there can be tax advantage in forming a partnership or corporation. Look at the pros and cons of the form of business you choose. Also consider what the liabilities would be if you choose not to set up as a single proprietor.
Obtain a registered agent
If you are working from home, you may not want to use your home address as a business address. Since the legal address for your business may be made part of the public record, you may want your business correspondence, legal notices etc to have an address some place other than your home. Find out how they can be routed via a registered agent.
Get permits or licences if required
If permits or licences are required for your business, handle them from the start rather than dealing with these requirements after the fact, as you may have to make back payments or be liable for penalties for ignoring the rules.
Get set up with sales tax agencies
You'll need to know who the appropriate authorities are for payment of sales tax etc.
Home-owner housing society regulations
Can your home be used for commercial purposes? You need to find out whether you can operate your kind of business from home. There may be restrictions on using your home for income-producing activities. It's best to get clarity on these rules.
Contracts and written agreements
Written agreements, contracts, legal documents should be handled through professionals. Advice on the legal implications of home-based offices may be freely available on-line. However, using an advocate to deal with these matters can be a good investment.