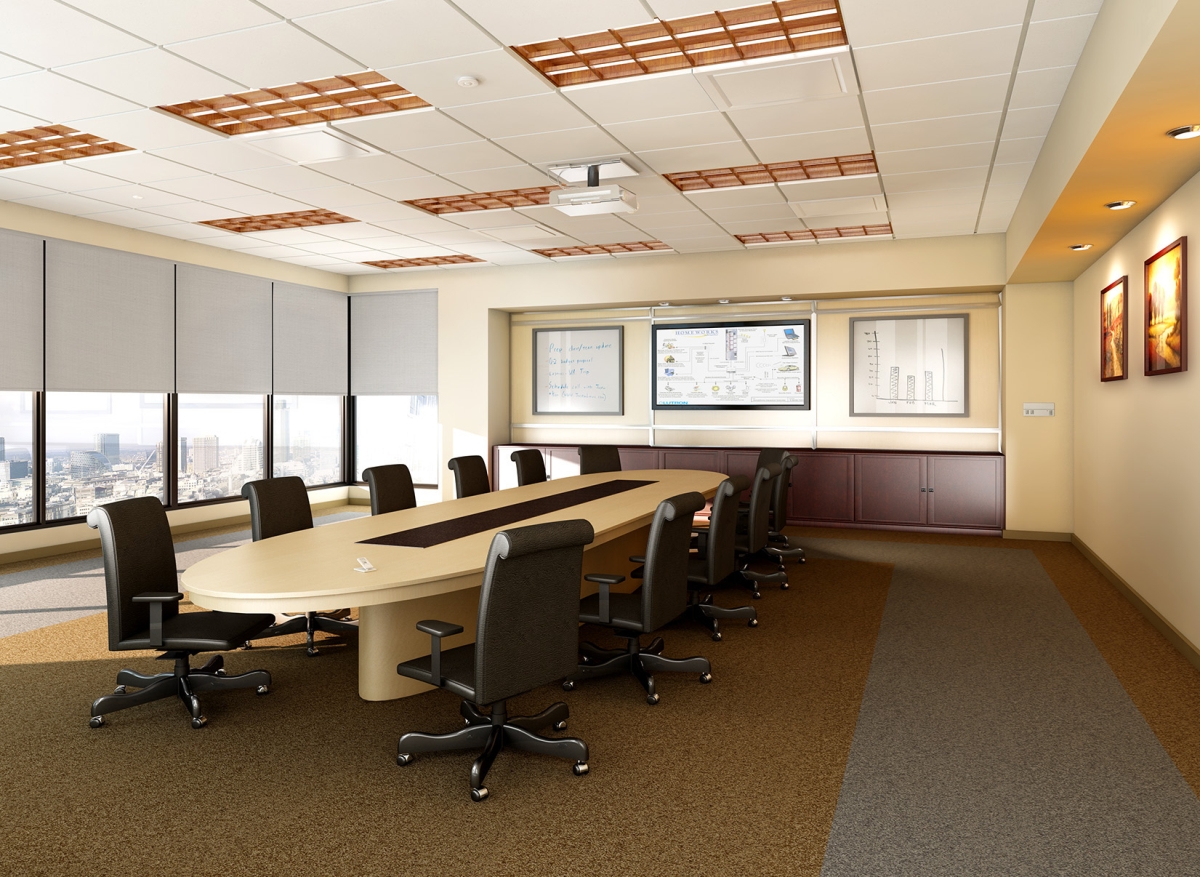 Most companies need a conference or meeting room. The question is, should a conference room be only for conferences? That would be limiting its usage, which is why we often see conference rooms being left empty for a long time, taking up precious space.
But a conference room can play multiple roles. DBS business centers have conference and meeting rooms that are fully furnished and equipped and can easily be re-configured for different purposes.
They can be used for board meetings as well as for formal presentations. Here the DBS team can provide all the back-up support you need with technical help available on the spot. This is invaluable because technical glitches can happen even if the presentation is well-rehearsed. The professional team is there to make sure everything goes smoothly.
The conference room can change its avatar by being converted into a venue for workshops and training sessions. The same space with the seating re-arranged theatre-style can become a lecture room with arrangements for projection of films or setting up a white board. (You can even set up an electronic board from which notes can be transferred to your computer.) Switch the furniture around again and you could have an excellent display space for products with a special corner set up as an enquiry desk.
Companies conduct interviews which need to be well organized. Smaller conference rooms can be set up so that the interviewing panel sits on one side and the interviewee on the other. Other candidates can be accommodated in an adjacent room. You could also hold confidential interviews in a smaller meeting room, especially if you would like to conduct the interview away from your regular office.
Brainstorming for new ideas? Why not take the team into the conference room away from their usual offices and desks? Here they would be able to focus on the problem at hand and come up with solutions without being constantly interrupted by the telephone or people coming in with messages.
Sometimes clients come in with limited time at their disposal and would prefer a working lunch instead of having to spend time going to a restaurant which could also break the flow of thought. The lunch can be catered as required and set up conveniently in the conference room without disrupting the work area.
The conference room is also ideal for power meetings when decisions have to be made at high management levels and the need for privacy is critical. It can be used for legal arbitrations with both sides having the assurance of absolute confidentiality.
Whatever the requirement, the value of a professional team cannot be over-stated. DBS is the pioneer of serviced office spaces in India and has an experienced team that takes care of all the details. From sharpened pencils to high-tech equipment (that has been tested beforehand) to people who can deal with last-minute requests, the team provides all the support needed when it's needed.
So, why look at a conference room as just a room for conferences? With a little imagination, you can adapt the space and meet a variety of needs.