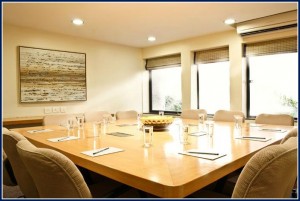 We spend more than 50% of our time working. So it makes sense to plan your office space carefully. The changing and constantly evolving work environment underlines the fact that old office designs must give way to the new.
Here are some key questions to ask when designing your office:
Do I want to encourage camaraderie?
You may want to follow the trend of planning open work areas for senior executives along with the other employees. This encourages transparency and camaraderie and also team spirit. It is also a sign that the company would like more dialogue and participation among employees. Just being in an open environment with colleagues – specially those who are in senior positions – is a wonderful learning experience, too.
Design-wise, think of glass partitions instead of walls. You may decide to have no partitions at all, which will make seniors more approachable. Work areas can still be defined by clever use of space between desks and work stations. Potted plants can act as separators.
And, while you are at it, encourage people to use first names all the way up.
How do I provide for privacy when necessary?
There will be times when people need to work quietly on individual tasks or simply have a private conversation. Plan for this by having "me" and "we" spaces which still do not take away from the open design concept. One example is to have colourful canopies on wheels which can simply be rolled to form a temporary tent. Otherwise, separate privacy rooms can be designed.
How much space does each person need?
Today, there's no need to have a large office just to reflect the position or designation of the executive. Space is at a premium so maximum use needs to be made of every square foot. You don't want to pay for more space than you have to. Keep office space at the optimum requirement for efficient working. The "I can work from anywhere" mindset should be encouraged.
How about people who often work from home?
SOHO – small office, home office – is all the trend these days. Thought should also be given to the design of the home office. Huddling over the laptop at the kitchen or dining table is not the way to go. A work area should be designated at home, however small the space. The monitor should be positioned properly relative to the chair and desk height to reduce stress and strain on the back, neck and shoulders, given the enormous amount of time spent in front of the computer. The lighting has to be carefully planned to reduce glare and eye strain.
How can I make my space more flexible?
To reconfigure a space you can have desks and tables on rollers for easy movement. Create plug and play areas that can be used in rotation. A person plugs in his or her laptop, gets connected, completes the task and moves out so someone else can move in. That's making maximum use of the same space.
Flexibility can also be achieved by giving private offices a double role – an individual's private office can easily be converted into a meeting room. Dividers on rollers can make conference and meeting rooms as small or big as needed.
How can my reception area be more warm and welcoming?
The reception area creates the first impression of a company – it reflects the company's image. Let the daylight in wherever possible or have soft lighting to create a feeling of warmth. Paint colours can also create a certain image. Beiges and whites signal sophistication. For a more youthful and creative look, bright colours (that may also echo 'house colours') may be used. Try not to make the reception area too imposing. If the space is large, create pockets of intimate space.
How can my office space say the right thing about my company?
The office design can convey the right image about the company. It can reflect change and transformation or modernity. It can judiciously communicate the paradigm shift the company is undergoing or reflect a new focus.
What about places to socialize and relax in?
You can encourage mingling among employees by having a centralized coffee bar or a café where people tend to congregate. It is also a good idea to plan for fitness and wellness rooms that reflect the company's concern for the employee's well-being.
How do I make my office space as green as possible?
Sustainability is the norm in office design today and that means giving the 'green signal' to everything from mechanical and electrical fittings to lighting to making optimum use of recycled, renewable and re-usable materials. Be innovative. For instance, plan overhead lighting that automatically dims as more natural light enters. This will reduce energy. You can also have carpeting made out of recycled material.
Careful planning of every small detail is essential before work begins on the office design.